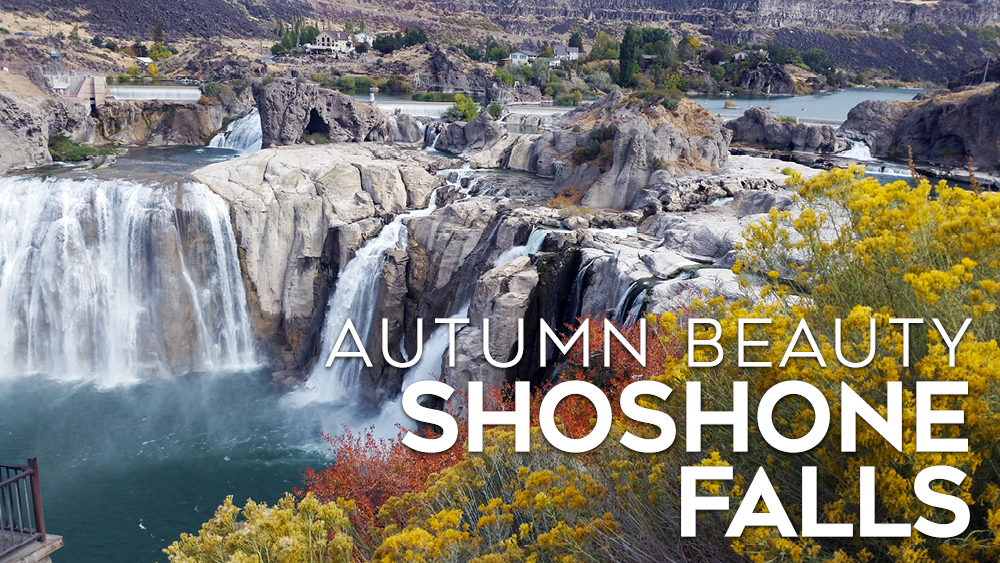 Don't Let the Lack of "High Water" Keep You from Visiting this Fall
Looking for some weekend adventure, but want to explore somewhere new? If you are in the Boise area, take the two-hour trek to Shoshone Falls in south-central Idaho's Magic Valley. Located approximately three miles west of the city of Twin Falls, the "Niagra of the West" drops an impressive 212 feet, 45 feet higher than the real Niagra.
Though the most dramatic time of year to visit is in the spring when flows can reach in excess of 20,000 cubic feet per second, the fall and winter bring a different kind of beauty. Striking rock formations and stunning pools reveal themselves only when the water is low.
Lying within the Snake River Canyon, the Falls and surrounding geology is a fascinating scene created over millions of years and is truly one of nature's—and Idaho's—most glorious wonders worthy of visiting any time of year.
Shoshone Falls Park is situated at the bottom of the canyon via a fairly steep and curvy road that is open year-round, except when snow and ice make travel too dangerous. The road is paved and fine for all vehicles. In the fall and winter months, the park is open from dawn to dusk, and there is no charge for access. Picnic areas, overlooks, and portable toilets are accessible all year.
Wear comfortable shoes and plan to take a hike along one of the many trails in and around the Falls. Centennial Trail takes explorers 1.4 miles to the site of Evel Knievel's failed attempt to jump the canyon in 1974. The out-and-back trail is paved and features canyon overlooks.
To get to Shoshone Falls from Boise, travel east on I-84 to US 93/exit 173 south to Twin Falls. Turn east on Falls Ave. E to N 3300 E/Champlin Road and follow the signs.
Be sure to stop at the Twin Falls Visitor Center at the south side of the Perrine Bridge for breathtaking views of the canyon and to pick up a trail map.